This Just In: "Exit, Pursued By A Bear" EP // To Kill A King
This Just In: "Exit, Pursued By A Bear" EP by @ToKillAKing is out today!
Wolf James Photography

Since the release of Cannibals With Cutlery in the US earlier this year, To Kill A King have gone back into the studio to record a five song EP titled Exit, Pursued By A Bear. 

Earlier last month, the British quintet dropped the lead single "Oh, My Love," and filmed a beautiful sing-along video for the track.…
Album Review: "Evergreen" // Broods
Album Review: "Evergreen" // @BroodsMusic Listen to it. Buy it. Listen to it again.
Photo credit: Kyle Dean Reinford

BROODS have come a long way since I last spoke to them in February. After playing a string of intimate shows in the states early this year, Caleb and Georgia Nott have toured with Ellie Goulding and Haim. As if supporting those female powerhouses wasn't enough, the New Zealand natives are now touring with Sam Smith. Along the way, the siblings have gained massive…
This Just In: "Thinking Out Loud" Music Video // Ed Sheeran
This Just In: "Thinking Out Loud" Music Video // @EdSheeran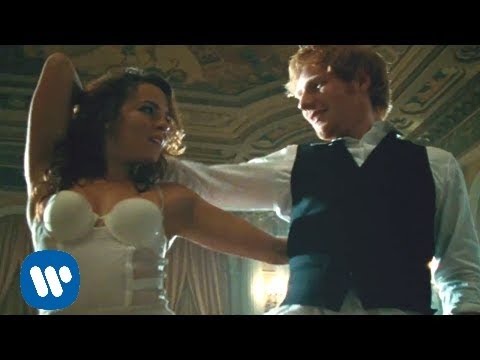 For a few weeks now, Ed Sheeran has been teasing the video for his newest single, "Thinking Out Loud," with statements such as: he had to train for a few hours a day and this was his favorite music video not only yet but probably ever. And after it's premiere today, I understand why. A simple set up and concept for a simply beautiful song, the video centers on a female dancer and Ed himself in an…
Gig Review: Tove Lo at the Metro Chicago
Gig Review: @iamtovelo at the @MetroChicago
As the impromptu karaoke of *NSYNC's "Tearin Up My Heart" was abruptly cut off and the lights flipped to black, the energy in the sold-out Metro Chicago was crackling as we waited for the aptly dubbed "VH1 You Oughta Know Artist" to hit the stage.

Anticipations rose even higher as a story told in voice over pulsed through the speakers, pumping the crowd to maximum excitement for a minute and a…
Sounds N Spirits
Good Music. Good Drinks. Good Times. Packaged & delivered in the form of gig reviews, interviews,…
Hey awesome fantastic people! If you don't mind, please give the soundsnspirits Facebook a "Like". We'll be posting everything on there as well as exclusive pictures and such from gigs and interviews…and who knows, maybe even a giveaway in the future once we reach a milestone? For those of you who have read the blog, thank you SO much and hugs!! For those of you who haven't, please give it a shot as if you're reading this, we probably tend to like the same stuff?
Won't be spamming your walls, PROMISE. Also, we follow back on tumblr so give us a follow. :)